One of the gamer's favourite events should return to the Indian server this weekend, Supermarket Free Fire will bring the new bundle for male characters to the game. Today, May 12, 2023, we will detail the information about the release date and more.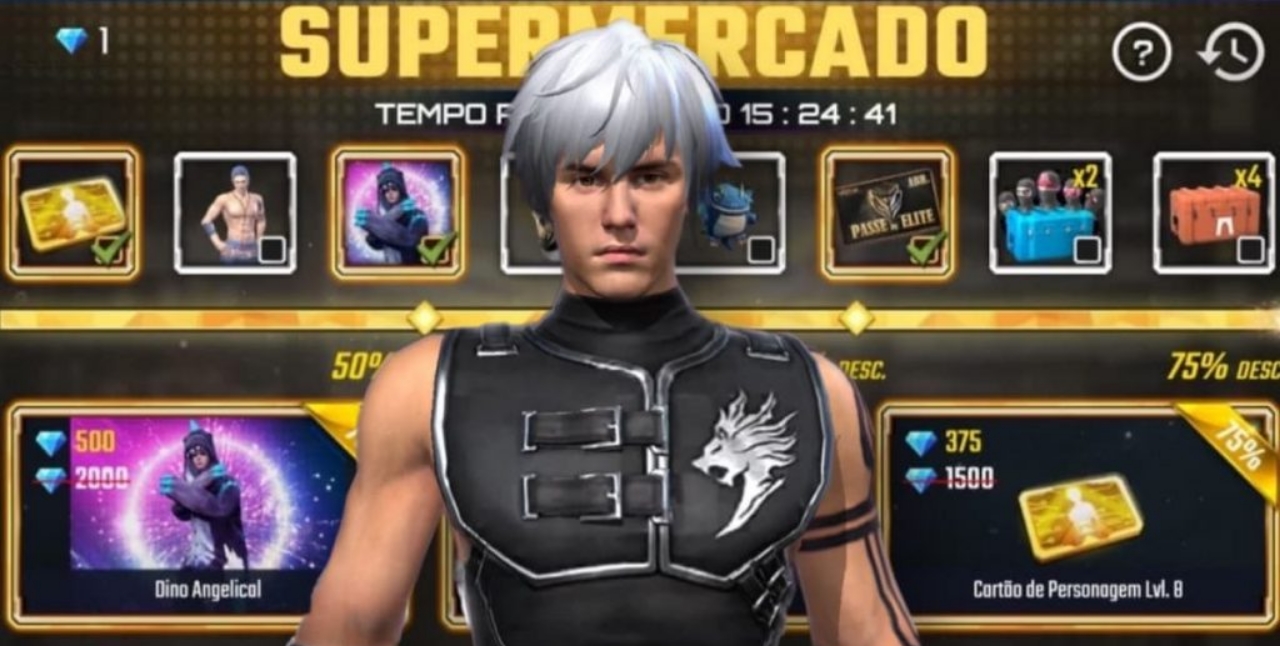 The new edition of Free Fire Supermarket should arrive in India next Saturday, May 13, 2023, if there are no changes. The main bundle of the event is called Mercury Retrograde.
How the event works
Players will be able to get discounts of up to 80%, the more items in your purchase the greater the discounts will be (information can be changed in the new edition of the event). Buy 1 item and get 60% off, Buy 2 items and get 65% off, Buy 3 items and get 80% off.
The player will be able to update the offer list up to 5 times for free, after that it will be necessary to use diamonds, You can buy as many times as you want, items are automatically sent to the game.