Garena confirmed the return of the "Battle Correspondent" bundle through the Free Fire Max weekly calendar. The bundle will be available again on the Indian server through the Trinca de Discount event. Today, March 6, 2023, we will detail the information about the release date and more.
The Free Fire Max Discount Trinca event with the Battle Correspondent bundle will be launched next Wednesday, March 8, 2023, at 08:30 am IST (Indian time). The Battle Correspondent bundle will be the main item of the event, customization is exclusive to female characters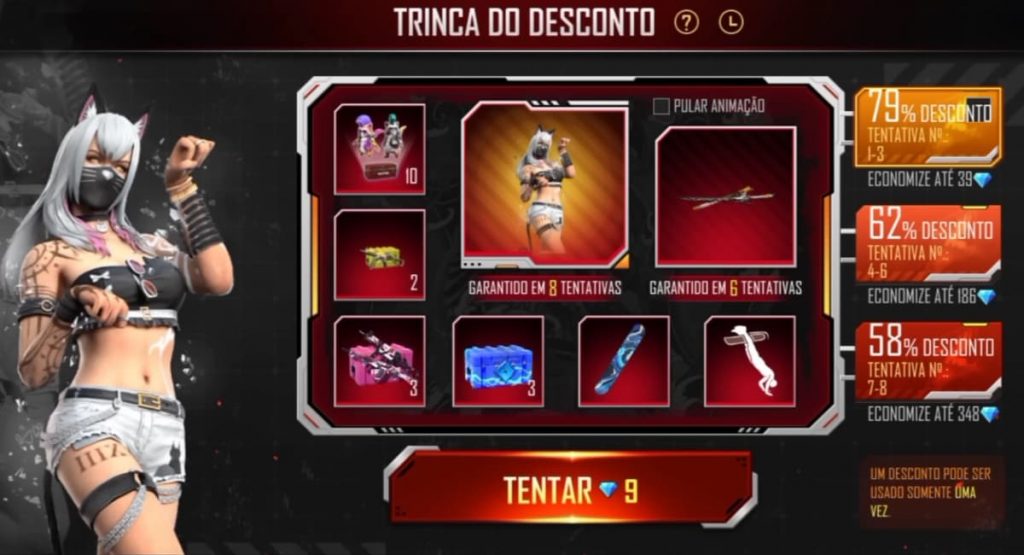 How the event works
3 discount coupons will be displayed when the event is accessed. Each coupon can only be used once on a specific attempt. Coupons can be up to 85% off. Up to 8 attempts can be made, and all prizes are guaranteed within those 8 attempts. The secondary prize is guaranteed in 6 attempts.