Due to political tensions between India and Pakistan, the two arch-rivals are seen playing against each other in international tournaments only.
A positive news for India-Pakistan fans, Indian cricket team may travel to Pakistan for Asia Cup 2023. Pakistan are the hosts of Asia Cup 2023 and the Board of Control for Cricket in India (BCCI) is ready to visit Pakistan for the tournament, subject to final approval from the Indian government. If BCCI gets government's approval, team India will be traveling to Pakistan next year, for the first time since 2008.
Pakistan will also host the ICC Champions Trophy in 2025. Flagship tournaments are set for a return to Pakistan as the Asian giants will host the forthcoming edition of the Asia Cup in 2023 followed by 2025 ICC Champions Trophy. The 2023 edition of the Asia Cup will mark the return of a major cricketing tournament to Pakistan after over two decades. When it comes to touring Pakistan, the Board of Control for Cricket in India (BCCI) is expected to have reservations due to the political conflict between the two Asian nations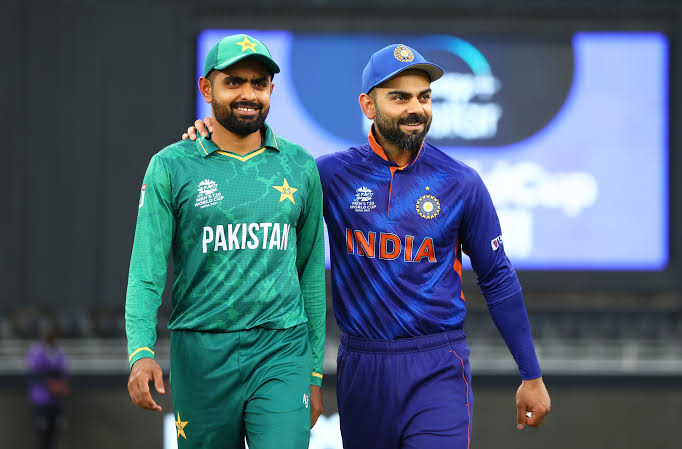 Pakistan is set to host the 50-over Asia Cup right after the World Cup in India. Indian team is set to take on Pakistan in their T20 World Cup 2022 tournament opener at the iconic MCG on October 23. Pakistan would start as slight favourites given their recent record against India. After beating India last year in the T20 WC in Dubai, Pakistan went on to get the better of Rohit's India twice in the Asia Cup. Plus, what tilts the odds in favour of Pakistan is the fact that India's premier pacer Jasprit Bumrah and star allrounder Ravindra Jadeja are not in the squad.

The Pakistan side is in top form. They recently beat New Zealand in the Tri-series final at Christchurch. The win would give them massive confidence going into the showpiece event. India on the other hand, lost their warm-up game against Western Australia. The Indian team would be hoping they can win their remaining warm-up games ahead of the Pakistan clash.
If the government allows the Indian team to travel to Pakistan for the Asia Cup next year, there are chances that the relations between the two nations might improve to certain extent.