If you're obsessed with action, good stories and thriller dramas then this list is for you. You've probably watched some of the best movies from Bollywood as well as Hollywood. Check out this amazing list of South Indian thriller movies. These cinematic gems are not only captivating audiences but also inspiring directors from across India to create remakes. From psychological thrillers to crime dramas, there has been an exciting genre of movies. In this article, we'll take a look at some of the best South Indian Thriller Movies that you simply cannot miss out on.
Kaithi
Kaithi is a Tamil action thriller movie written and directed by Lokesh Kanagaraj. The movie stars Karthi, Narain, and George Maryan. Dilli (Karthi) is a culprit who has been serving life imprisonment for the past 10 years. He escapes jail to see his daughter, whom he has never met. On his way, he meets an injured cop named Bejoy (Narain) and decides to help him. How Dilli finally meets his daughter after fighting all the odds is the story. Watch the full movie on SonyLiv and Hotstar.
Yashoda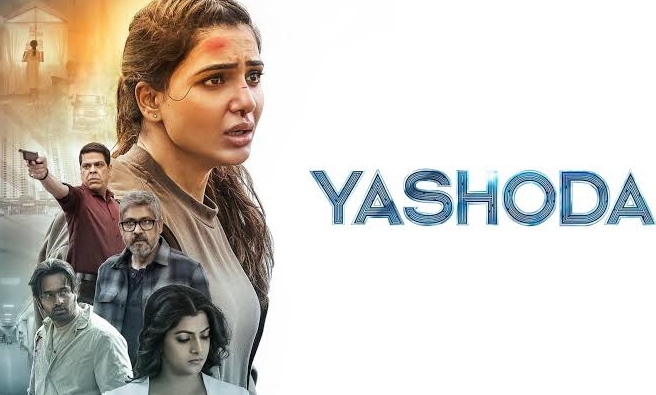 Yashoda, who works in Zomato, becomes a surrogate mother, as she needs to fund her sister's surgery. She is taken to Eva, a state-of-the-art surrogacy centre owned by Dr Madhubala. Yashoda spends time with some of the surrogate mothers. All of them find out that each of them is poor and in need of money. Yashoda defeats the goons of society but gets hit in the stomach, resulting in the death of her unborn baby. For more, watch the full movie on Amazon Prime Video.
Kantara
There lived a king who had a great kingdom as well as a loving wife and child but could not find peace. He sets out on a journey to discover true happiness. After a few years, a young tribal reluctantly dons the traditions of his ancestors to seek justice. Depicting Supreme God Vishnu's third incarnation on earth called Varaha avatar. Watch the full movie on Amazon Prime Video and Netflix.