A Manager is the most important person in football because he is the key man to plan everything, not just for his own team, but he has to monitor the other moves made by the opponents as well. The manager has to find out the ego of the players and must introduce psychological effects in the match.
Choosing the 10 greatest managers from around the world? That has been a fearsomely difficult challenge.
Here is our list:
5. Jose Mourinho
Full name: José Mário dos Santos Mourinho Félix

Nationality: Portugal

Date of birth: January 26, 1963
Current Team: A.S. Roma
Portuguese coach José Mourinho is known for his well-organized defences and the physical strength of his teams. Mourinho has a significant trophy haul, winning eight league titles and four domestic cups with Porto, Chelsea, Inter, and Real Madrid. He also won the 2003 UEFA Cup and the 2004 Champions League with Porto, the 2010 Champions League with Inter, and the 2017 Europa League with Manchester United.
Mourinho became Manchester United manager at the start of the 2016–17 season and won the 2017 Europa League. However, he was sacked in 2018 for poor league form. Mourinho took over at Tottenham in 2019 but, after similarly poor league form, he returned to Italy in 2021 to manage Roma. In 2022, he won the inaugural Europa Conference League with Roma.
4. Arsène Wenger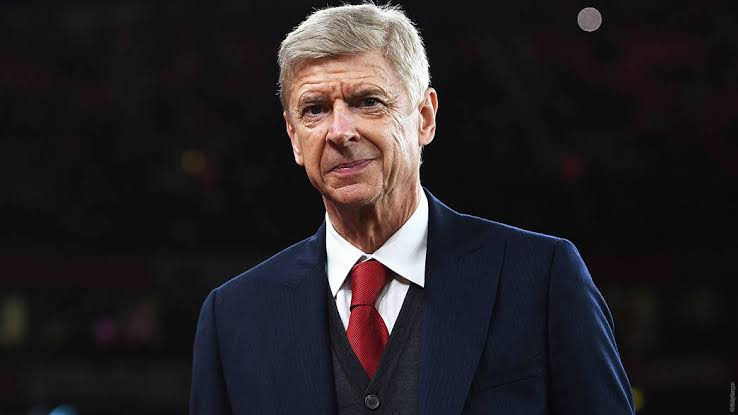 Full name: Arsène Charles Ernest Wenger

Nationality: France

Date of birth: October 22, 1949
Previous Team: Arsenal
Arsène Wenger managed Arsenal for 22 years. He advocated an attacking and flowing style of football, which made the club a favourite with neutral supporters. Wenger kept Arsenal in the top group of English football for two decades, winning three league titles, seven FA Cups, and reaching the Champions League final in 2006. One of his Arsenal teams went an entire season unbeaten in 2003–04. Wenger also won a league title and a domestic cup with Monaco.
3. Pep Guardiola
Full name: Josep Guardiola Sala

Nationality: Spain

Date of birth: January 18, 1971
Current Team: Manchester City
After a great career as a defensive midfielder for Barcelona, Josep Guardiola was elevated to manager of the club's B team in 2007. One year later, he was made the first team manager. The club won the treble in his first season. Pep went on to win three La Liga titles, two domestic cups, three Super cups, two Champions Leagues, two European super cups, and two World club cups, claiming a total of 14 trophies in four seasons.
Guardiola was made Bayern Munich's manager in 2013. He won the domestic double in his first season, and again in 2016, but never reached a Champions League final in his three years at the club. In all, he claimed a further seven trophies with Bayern.
In 2016, Guardiola took over at big-spending Manchester City. After a season without a trophy, they emphatically won the league, recording the most points, wins, and goals of any team in Premier League history. In the following season, he became the first manager to win the domestic treble. Despite additional domestic trophies, European success has continued to elude Guardiola, with his best effort being a 2021 Champions League final defeat to Chelsea.
2. Zinedine Zidane
Full name: Zinedine Yazid Zidane

Nationality: France

Date of birth: 23 June 1972
Previous Team: Real Madrid
Zinedine Zidane, popularly known as Zizou, is a French professional football manager and former player who played as an attacking midfielder. He most recently coached Spanish club Real Madrid and is one of the most successful coaches in the world. In his first El Clásico as a coach at the Camp Nou, Zidane led his club to a 2–1 win over Barcelona, ending Barça's 39-match unbeaten run. Zidane became the seventh man to win the European Cup both as a player and a coach and the second man (after Miguel Muñoz) to achieve the feat with Real Madrid. He also became the first French coach, except the French-Argentinian Helenio Herrera, to win the trophy. Major titles won: 1 x La Liga championship and 3 x UEFA Champions League titles.
1. Carlo Ancelotti
Full name: Carlo Ancelotti Cavaliere OMRI

Nationality: Italy

Date of birth: June 10, 1959
Current Team: Real Madrid
Carlo Ancelotti won the 2014 Champions League with Real Madrid, he became the only currently active manager to have won the tournament three times. In 2022, he won it a fourth time (again with Real Madrid), becoming the only manager to have done so. Previously, he had won it twice with Milan in 2003 and 2007.
Ancelotti's illustrious career includes league triumphs in Italy, England, France, Germany, and Spain, with Milan, Chelsea, Paris Saint-Germain, Bayern Munich, and Real Madrid respectively, making him the only manager to have won all of Europe's top five leagues. He has also claimed domestic cups with Milan, Chelsea, and Real Madrid. With 22 trophies to his name, he is one of the most decorated managers on this list.